Future Infrastructure Leaders
Future Infrastructure Leaders is a series facilitated by Infrastructure Partnerships Australia, aimed at developing a multi-disciplinary network of young professionals under the age of 35 from across the public and private sectors.
Launched in 2019, the series provides opportunities for engagement between future and senior infrastructure leaders. Events are shaped around forward-thinking discussions on fresh, long-term perspectives and solutions to the major challenges faced by the infrastructure sector.
Future Infrastructure Leaders Committee
The series is guided by a Future Infrastructure Leaders Steering Committee, consisting of a cross-section of future leaders across the Infrastructure Partnerships Australia membership.

Steering Committee
Chair: Jon Frazer |  Infrastructure Partnerships Australia
Rebecca Gill | NSW Treasury
David Wickstrom | Macquarie Group
Kishore Sreetharan | FED Department of Infrastructure, Regional Development and Communications
James Parsons |  Infrastructure Victoria
Laura Howard | EY
Jayne Longstaff | TransGrid
Ashleigh Cormack |  Uber
Greg Walls | NSW Ports
Tim Robinson |  RPS
Georgia Ellen | Infrastructure Partnerships Australia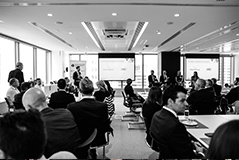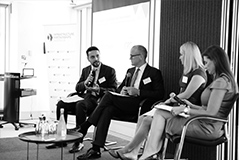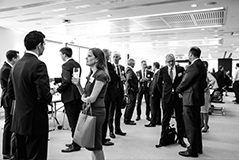 ---
Do you want to get involved?
HOST OR SPONSOR EVENTS
If you are an Infrastructure Partnerships Australia Member and would like to host or sponsor an event, please contact:
Zoe Kaines
Senior Manager, Events
E: [email protected]
MEMBERSHIP
If you are interested in finding out more about our membership and annual events programme, please contact us at: