Future Infrastructure Leaders

Launched in 2019, the series aims to create a multi-disciplinary network of young professionals, under the age of 35, across both the public and private sectors.
The series is valuable for young professionals to network with peers, meet established senior executives, as well as senior members connecting with young talent.
It is designed to facilitate engagement and discussion between attendees on contemporary infrastructure issues, as well as broader themes around emerging social and economic trends and skills development.
The series currently takes place as lunch and breakfast events in Sydney and Melbourne.
Future Infrastructure Leaders Committee
A Future Infrastructure Leaders Steering Committee was established to provide advice to Infrastructure Partnerships Australia to ensure the series is relevant and successful. 

Steering Committee
Chair: Jon Frazer | Director, Policy & Research, Infrastructure Partnerships Australia
Rebecca Gill | Associate Director, NSW Treasury
David Wickstrom | Vice President, Macquarie Group
Kishore Sreetharan | Assistant Director, Loan Variation, Broadband Implementation, FED Department of Communications and the Arts
James Parsons | Senior Infrastructure Adviser, Infrastructure Victoria
Laura Howard | Associate Director, EY
Jayne Longstaff | Development Manager, TransGrid
Ashleigh Cormack | Public Policy Manager – Australia and NZ, Uber
Greg Walls | Planning Manager, NSW Ports
Tim Robinson | Strategy Development Manager, RPS
Georgia Ellen | Senior Manager, Events & Member Engagement, Infrastructure Partnerships Australia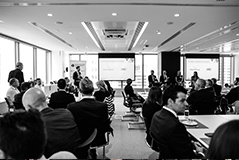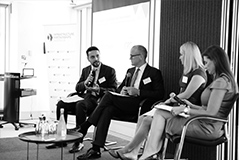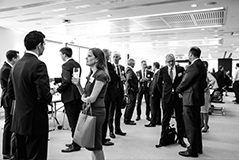 ---
Do you want to get involved?
HOST OR SPONSOR EVENTS
If you are an Infrastructure Partnerships Australia Member and would like to host or sponsor an event, please contact:
Georgia Ellen

Senior Manager, Events and Membership
E: [email protected]
MEMBERSHIP
If you are interested in finding out more about our membership and annual events programme, please contact us at: