We are proud to host Australia's leading infrastructure conference Partnerships.
We believe that genuine partnerships between policy makers and the leaders of the public and private sectors is critical to improving the governance, provision and procurement of infrastructure within Australia. Partnerships 'is an important forum to explore frameworks that will help increase the quality of Australia's infrastructure.
About Partnerships
Partnerships is the most respected annual gathering of senior public and private sector leaders from across the Australian infrastructure market. The event connects some of the nation's leading business, policy and political decision makers with Infrastructure Partnerships Australia's CEO level membership ensuring high quality debate. 
Each year the program is carefully constructed to provide guests with the opportunity to engage industry leaders, investors, key Ministers and bureaucrats from across the nation, as well as international guests.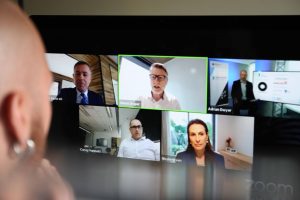 ---
Conference Magazine
Each year Infrastructure Partnerships Australia publishes the Partnerships magazine, reflecting prominent issues in the infrastructure sector. 
Partnerships 2022
Partnerships 2021 
---
Do you want to get involved?
HOST OR SPONSOR EVENTS
If you are an Infrastructure Partnerships Australia Member and would like to host or sponsor an event, please contact:
Georgia Ellen 
Director, Events
E: [email protected]
MEMBERSHIP
If you are interested in finding out more about our membership and annual events programme, please contact us at: