In addition to our core events program, we regularly host other industry events such as infrastructure symposia, policy paper launches and events for leaders from state and Federal governments to make significant announcements.
Major Projects Symposium Series
Infrastructure Partnerships Australia's Major Projects Symposiums Series focuses on showcasing the project pipelines and forward outlook as well as the key reforms and drivers for infrastructure policy and procurements across Australia and New Zealand. With symposia held across New South Wales, Victoria, Queensland, South Australia and New Zealand the series aims to better connect the private sector with relevant departments, delivery agencies and major governments across the Australia and New Zealand markets.
Each event boasts an impressive array of key note and panel sessions, with an opening address from the Premier, reports from Ministers and Secretaries as well as updates from the heads of the major delivery agencies responsible for executing the forward project pipeline in each jurisdiction.
Convergence series
Rapidly advancing technology, changing ecosystems and the shifting role of the consumer are driving convergence between Australia's infrastructure sectors. Through this convergence, new challenges and opportunities are emerging with direct implications on the development of efficient infrastructure policy. There is a greater need for multi-disciplinary expertise and integrated, place-based planning that takes a holistic view of infrastructure, from procurement through to operation.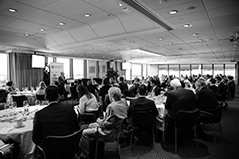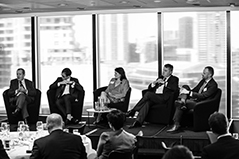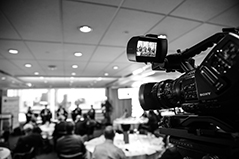 ---
Do you want to get involved?
HOST OR SPONSOR EVENTS
If you are an Infrastructure Partnerships Australia Member and would like to host or sponsor an event, please contact:
Zoe Kaines 
Senior Manager, Events
E: [email protected]
MEMBERSHIP
If you are interested in finding out more about our membership and annual events programme, please contact us at: