Annual Infrastructure Oration & National Infrastructure Awards
This prestigious Awards dinner brings together Australia's leading stakeholders from across the industry to hear a keynote address provided by a respected orator. It's an awards night that recognise the achievements of significant infrastructure across Australia and New Zealand.
2019 National Infrastructure Awards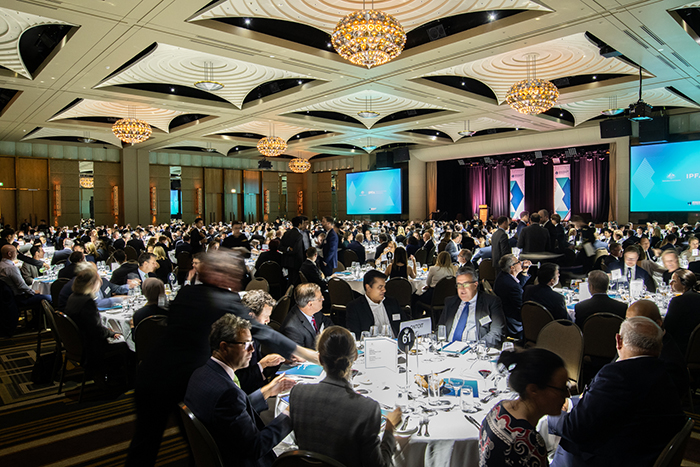 Leaders from across the national infrastructure sector gathered at last the Annual Infrastructure Oration and 2019 National Infrastructure Awards gala dinner, held in Melbourne on the 2 May.
MEDIA RELEASES 02/05/2019
2019 National Infrastructure Award Winners
2019 Women's Achievement in Infrastructure Award winner – Alexis Davison from Major Road Projects Victoria
2019 Future Infrastructure Leader of the Year Award winner  – John Holland's Simon Lehman
2019 Project of the Year – WestConnex Transaction named Australia's best infrastructure project