Decarbonising Infrastructure
This report sets out a high-level assessment of the policy action required to decarbonise Australia's infrastructure sector, across its asset classes. It covers energy, transport, and asset management during construction, operation and waste.

CHAPTER 3
Decarbonising assets through construction, operation and waste will require sustained innovation and reform
The final frontier of decarbonising the infrastructure sector requires a reduction in the emissions across asset stages – emissions embedded through construction, generated by asset operations, and left behind through waste. Compared to energy and transport, the technologies and methods required to overcome this challenge are the least developed. But with sustained commitment to innovation and reform, and by aligning incentives and investment opportunities with industry appetite for change, decarbonisation of the full infrastructure sector is possible.
The scope of emissions-related challenges in infrastructure has expanded rapidly over recent years, to a moment now where the carbon embedded within assets is in stark focus as an area for action. There has been some progress – largely industry-driven – through developments such as green concrete, recycled waste in construction materials, and pre-fabricated construction. But, up until now, embedded emissions across construction, operation, and waste have generally been a second order issue in dialogue on decarbonising the sector.
While Australia's official carbon emission reporting does not account for construction emissions in its own standalone category, it is estimated that Australia's construction industry generates 30 to 50 million tonnes of carbon every year.[73]
Asset operation emissions are typically accounted for under transport and energy, without considering how infrastructure assets are designed – or the potential Scope Three emissions generated during an asset's life. Changes to how existing assets are operated or priced to account for this can bring significant reductions in emissions.
Waste management remains an underutilised method of decarbonisation – with 27 million tonnes of construction and demolition waste produced across Australia in the financial year 2018-19.[74] Assets are rarely planned to ensure their components can be reused or recycled once parts are renewed or assets are retired and replaced. Too many useful materials end up in fast-growing landfills, adding to waste emissions. As highlighted in Infrastructure Partnerships Australia's report Putting waste to work: Developing a role for Energy from Waste, Australia is yet to fully embrace the potential of technologies such as energy-from waste to extract value from refuse before it reaches landfill.
With a record project pipeline underway, and a range of pressures across the industry, it would be easy to suggest Australia lacks the time and capacity to plan and design lower-carbon infrastructure. But the scale of upcoming sector investment provides a once-in-a lifetime opportunity to transform infrastructure asset lifecycles and drive change on a grand scale.
Governments have a critical role to play as the planners, funders, procurers, regulators, owners, and operators of a significant proportion of Australia's infrastructure. This requires leadership on reforms, updates to codes and standards, and a future-focused approach to planning and procurement. The latter should be guided by broader strategies, targets and circular economy thinking. This goes beyond simply updating policy and regulatory frameworks, it requires public sector institutions to adopt a new risk appetite, agreeing to innovative solutions reducing emissions embedded in the projects they sign off on. Governments must be prepared to purchase the outcome they want – low-carbon infrastructure – from the private sector if serious about their commitments to net zero emissions by 2050.
In industry, many major constructors and technical advisors are regularly exposed to global markets and overseas practices. This provides opportunities for innovation at scale through identifying, advocating for, and implementing lower carbon initiatives in Australia that have proven successful in other parts of the world.
Transparency will also be critical to enabling and tracking decarbonisation. Australia's data on the emissions generated by infrastructure assets lacks granularity, regularity and reliability. Governments should work with industry to develop agreed reporting guidelines for calculating emissions from construction, operation and waste, tracking progress against long-term targets and commitments. Scope Three emissions – being the indirect emissions that occur in an organisation's value chain (outside of purchased electricity, heat, and steam) – remain a major blindspot for the end users of infrastructure. These should be incorporated under the National Greenhouse and Energy Reporting Scheme to increase visibility and track performance over time.
Incorporating a reduce, reuse and recycle ethic into Australia's asset mix
For the infrastructure sector, the circular economy framework can be used to drive sustainability. Incentivising reuse and recycling, and minimising waste and production of new manufactured goods, will reduce supply chain emissions. This framework also places a higher value on shorter supply chains (use of goods produced locally where possible), or closed resource loops (where renewable energy powers resource extraction, manufacturing, use and reuse), which can dramatically reduce the environmental footprint of traditionally heavy polluting industrial processes.
Australia has historically performed poorly in comparison to its peers in terms of the proportion of resources we reuse, recycle or recover within the economy. In a large part this is due to the higher proportion of our economic activity and exports derived from resource extraction. But with dramatically lower costs of distributed energy, and the prospects of green hydrogen production, Australia has a chance to overhaul its heavy industry and become a world leader in sustainable resource extraction and production.
Climate-aligned contracting in infrastructure projects – from sleeper issue to key lever in the transition to net zero
Contributed by Sarah Barker and Phoebe Roberts, MinterEllison
Setting a 2050 net zero target is quickly becoming a base expectation and 'ticket to play' across infrastructure procurement – with the expectation also now shifting to interim emissions reduction targets to 2030. In 2022, that focus is now on the 'how' of getting to net zero – with contracts as a key lever in implementing organisations' emissions reduction plans.
However, traditional approaches to contractual risk allocation and project procurement do not typically address climate change risks, or provide optionality to capture value and commercial opportunities in the net zero transition. Every aspect of a project – concept, design, engineering, materials selection, construction, operation and decommission – has to account for extreme weather and shifting economic conditions for which past experience is an imperfect (and often inadequate) proxy.
Robustly addressing climate change risks and opportunities in contractual frameworks goes far beyond including obligations to meet 'green' technical criteria for the design/as-built standards at completion of a project. Emissions reduction is an entire value chain proposition – and for infrastructure, a significant portion of those emissions are Scope Three emissions and fall outside business fence lines. Contracting is one of the few mechanisms within a party's sphere of influence in managing their Scope Three emissions and protecting their organisation from the risks of climate change – in a demonstrable and forward-looking way.
---
Organisations around the world are embedding climate solutions into their commercial arrangements. The Chancery Lane Project (TCLP) is a global legal initiative designed to assist organisations to use climate aligned contractual clauses – including their Net Zero Toolkit – which provides free and open-source tools to deliver their net zero commitments through contracts. TCLP's model clause for GHG Emissions Management Plans in Infrastructure and Construction Project Finance, for example, makes public or private finance conditional upon the borrower developing and adopting a whole life decarbonisation management plan.
Case study 10: Unprecedented weather events are not analogous with historical force majeure events
The importance of a bespoke and forward-looking approach to account for climate-related risks in drafting force majeure clauses was recently considered by the New York Supreme Court in Stephens Ranch Wind Energy LLC v Citigroup Energy at al. In February 2021, a 'polar vortex' storm occurred in Texas, leading to a widespread power system failure, which caused 70 per cent of the state to be without power in freezing temperatures for an extended period, and contributed to a tragic loss of life. During the blizzard, energy generation was halted at Stephens Ranch's 210 turbine 376-megawatt wind farm due to the turbines freezing over. Stephens Ranch was unable to meet supply obligations under two fixed-price power purchase agreements with Citigroup – leading to Citigroup seeking compensation for the outage costs. Stephens Ranch sought to rely on the outage being an 'extreme unanticipated event' covered under their contract's force majeure clause.
The court found in favour of Citigroup finding that while the storm was unprecedented in force and effect, such weather would not likely excuse non-performance under the contract. Justice Reed made specific reference to Federal Energy Regulatory Commission reports, which concluded that such winter storms were likely to take place in Texas going forward – and recommended wind farm operators take preventative measures to 'winterise' their turbines.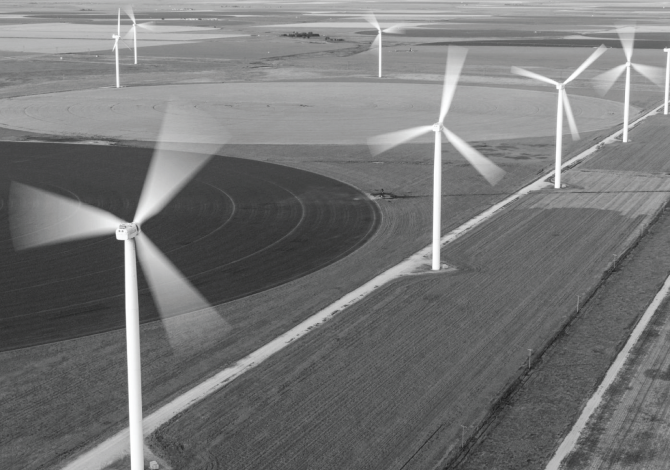 Source: PHOTO: GEORGE STEINMETZ FOR THE WALL STREET JOURNAL

Unlocking a zero-carbon future for infrastructure construction
For Australia to reach net zero-emission and beyond, we must transform how we build. With more than $759 billion of projects listed on Infrastructure Partnerships Australia's ANZIP, there is no shortage of opportunities to drive this transformation. This includes the $248 billion in taxpayer funded infrastructure over the next four years, allocated by governments in last year's Budgets.[75]
To date, much of the policy and regulatory focus for reducing construction emissions has centred on improving the energy efficiency of buildings and other built assets.[76] This has relied on the mandatory minimal obligatory requirements for energy efficiency set out in the National Construction Code, alongside voluntary measures such as the National Australian Built Environment Rating System (NABERS) and Green Star. While these requirements are a good start to reducing emissions, more can be done to advance policy and regulatory frameworks to address embedded emissions from construction materials and supply chains.
A number of barriers have stymied progress on low- to zero-carbon innovation in construction. Cost has been a primary concern, with a focus on price efficiency often leaving little room for innovative solutions. This has been underpinned by a historical stigma surrounding recycled materials, often seen to bear poorer engineering characteristics and higher costs. However, this concern is diminishing as new products emerge that are both cheaper and more efficient than conventional materials. Reduce, reuse, and recycle principles should guide governments and the private sector to foster innovation across the construction value chain.
Decarbonising cement and steel
Decarbonising construction materials will be a challenging but critical hurdle on the path to net zero. Building Australia's infrastructure pipeline will require vast amounts of both materials, particularly as part of the growing metro and road tunnel networks in major cities. But this is not only an Australian issue. Cement and steel are two of the highest emitting materials used in construction, both contributing around eight and seven per cent respectively[77] of global carbon emissions. Cement would be the third-largest emitter in the world if it were a country.[78]
Some progress has been made with lower-carbon 'green cement' products being used to replace or be mixed with conventional cement in Australia. Green cement can drive incremental improvements in emissions intensity, particularly if reinforced with other reused and recycled components or decarbonised steel. However, a proportion of the emissions from clinker production are unavoidable – with CO2 a by-product of the chemical process. This means the development of reliable and efficient industrial-scale carbon capture and storage at cement manufacturing facilities is likely to play a key role in the shift towards zero-carbon cement. The world's first large-scale carbon capture and storage cement production facility is under development in Brevik, Norway, and is scheduled to commence operations in 2024.[79]
Similarly, progress is possible in decarbonising steel through three main strategies. By 2050, Bloomberg New Energy Finance estimates the steel market could use green hydrogen instead of coal-fired blast furnaces for 31 per cent of steel production. Recycling of steel could contribute another 45 per cent of production, with the remaining 24 per cent of steel produced with coal-fired furnaces combined with carbon capture and storage.[80]
Government procurement policies can be a key driver of the shift to decarbonised steel production. One example is the Industrial Deep Decarbonization Initiative, which was announced at the November 2021 COP26 meeting. The initiative is led by the UK and India, with support from Germany, the United Arab Emirates and Canada. These countries have committed to purchasing low-carbon steel and concrete, with another key goal of the initiative being to convince a minimum of ten countries to sign up to green public procurement commitments within three years.[81]
Governments should set a vision for lower-carbon infrastructure construction
Governments at all levels in Australia have a fundamental part to play in decarbonising infrastructure across four key stages: planning, procurement, regulation and operation. Across all these spheres, there is a crucial opportunity for governments to implement their collective strategic objective of decarbonising the sector. Simply put, governments need to determine the assets they want to buy (being lower carbon infrastructure) in line with their macro commitments (net zero emissions by 2050), and let the private sector compete to deliver and operate this lower-carbon work.
Actions taken by governments must be matched with a willingness within public institutions to adopt and approve innovative, low-carbon solutions proposed for assets by bidders and governments. While institutional risk aversion seeking to avoid potential perverse outcomes is understandable, decarbonisation cannot be held back by a conservative risk appetite to change. Governments must go beyond simply putting standards in place, and ensure a transformational attitude is adopted institutionally.
Planning
The continued construction of a major pipeline of new, heavy infrastructure assets will be needed to cater to the evolving needs of Australians in the coming decades. Governments should prioritise planning the delivery of the most appropriate pieces of infrastructure that will effectively and adequately respond to these evolving needs.
---
Procurement
Public agencies should stipulate clear outcomes sought from bidders in procurement, including requirements for lower-carbon methods, materials or whole-of-life efficiency. Bidders should be provided sufficient scope and time to propose innovative solutions to tender requests, responding to the thresholds set by procurers. Whether private capital investment or Public Private Partnerships could help to facilitate these outcomes should be a routine consideration on major projects. It is critical that procuring agencies look beyond lowest cost to select the bidder proposing the highest value – with sustainability and decarbonisation attributes forming a key part of that value.
---
Operation
Governments are by far the largest collective category of infrastructure owners and operators in Australia. Despite a mix of targets across states and territories, the majority of hospitals, schools, roads, railways and other public assets operate as they have for decades, with little progress on decarbonisation. Governments can lead from the front by setting clear and ambitious targets in the near-term to decarbonise the operation of their vast portfolios of assets over the medium-term.
---
Regulation
It is governments' role to set the standards for industry to follow, and then make room for the private sector to create lower-carbon solutions. Reforming standards in line with global best practice and with regard to embedded emission issues will deliver substantial benefits. A key area of reform will be to improve visibility of the sector's embedded emissions through supply chains in where, and how, the construction industry sources materials.[82]
Case Study 11: Clarence Correctional Centre in Grafton NSW
The largest correctional facility in Australia, Clarence Correctional Centre (CCC), is a Public Private Partnership correctional complex located in Grafton NSW. CCC was delivered by the Northern Pathways consortium – comprising of John Laing, John Holland, and Serco. Northern Pathways are tasked with maintaining and operating the facility on behalf of the NSW Government for 20 years. The capital value of the project was $706 million, and the total contract value over 20 years is $4.2 billion.
Project construction was completed in April 2020, and operations commenced on time in July 2020. The design of the project focused on 'pathway from reception to the gate', a socially conscious campus design that removed the institutional feel as part of designing for best correctional outcomes, including reduced recidivism.
Innovative design and construction of the project saw prefabrication methods of construction used to install over 5,000 precast concrete panels and more than 600 prefabricated cells in the facility. The modularised pre-cast volumetric cells were fabricated at the on-site concrete batch plant.
This allowed for higher quality control, reduced logistics and improved programming activities with the works occurring on site. The overall cell design, in conjunction with flat panel precast methodology, led to increased construction efficiency and build quality, overall satisfying the design life requirements. These benefits enabled the buildings to be assembled concurrently, and as a result, the cell installation was completed five weeks earlier than planned.
Drone aerial mapping was also used to plan delivery routes and facilitate the movement of trailers, further fast-tracking the project, and providing a safe work environment.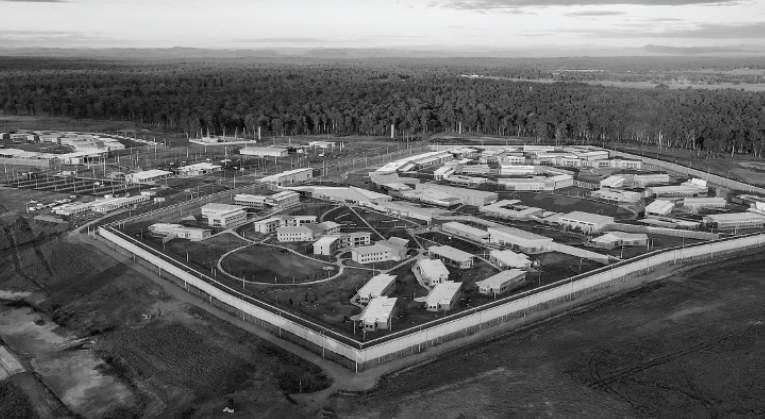 Decarbonisation of infrastructure operations can be accelerated
Many assets require huge amounts of energy to operate. While the exact proportion of Australia's infrastructure-created emissions are often hidden within the energy columns of reporting datasets, there is clear scope to materially improve emissions through a focus on decarbonising operations.
Renewable energy will be pivotal to decarbonising infrastructure operation. Many assets – railways, hospitals, stadiums, tunnelled roads, desalination plants, water and wastewater treatment facilities, among others – consume vast amounts of electricity from the grid. A lot of these same assets occupy large sites that present a range of possible locations for installing distributed energy resources, particularly solar panels. These spaces can, and should, be utilised to reduce the demand these assets place on energy grids.
Additionally, aligning the timeframe of when assets draw power with periods of high renewable generation can reduce peak loads and minimise the need for additional grid capacity. For many assets, the best hours for solar generation will also typically overlap with their standard operating hours. Excess energy could be fed back into the grid, while onsite storage could help to spread peak demand and reserve power. For other assets, on-site storage through batteries may provide greater control over when and how grid power is deployed.
Power Purchase Agreements can provide an efficient mechanism for both sourcing renewable energy, and supporting the development of renewable generation infrastructure for assets without the capacity to generate enough energy onsite.
How Australia uses infrastructure also needs to be smarter. Despite the importance of reducing emissions in construction, most of the infrastructure that will be operating in 2050 has actually already been built. It is crucial for the sector to find ways to use existing assets more efficiently and extract more value from them – including retrofitting and repurposing existing assets. Employing methods like selective demolition will be key to recovering and re-using materials on site prior to demolition.
Finally, governments need to re-evaluate existing regulations on infrastructure operation – some put in place many years ago – to ensure they provide sufficient scope and incentive for achieving emissions reductions. Looking to best practice overseas for guidance will be helpful, such as the EU's Industrial Emissions Directive, established over a decade ago to regulate pollutant emissions from industrial assets in Europe.
Case Study 12: Powering roads with renewable energy and optimising tunnel ventilation
Electricity usage represents 93 per cent of Transurban's total energy consumption from its operations. Most of this electricity is used to ventilate tunnels, power lighting and roadside equipment, and to operate traffic management centres.
As part of Transurban's commitment to achieve net zero emissions by 2050, and halve its direct emissions by 2030, the company has signed power purchase agreements with several wind generators to provide renewable energy to roads across Sydney, Brisbane and Melbourne. For example, from May 2021 the Sapphire Wind Farm in regional NSW began providing renewable energy for the Eastern Distributor, Cross City Tunnel, M2, Lane Cove Tunnel, WestConnex M4, M5 East Motorway, and WestConnex M8. Across these three cities, the switch to 80 to 100 per cent renewable energy is estimated to save up to 150,000 tonnes of greenhouse gas emissions each year.[83]
As well as switching to renewable energy, Transurban is trialling ways to minimise energy consumption to further reduce emissions. Ventilation systems account for 70 per cent of operational energy use on road tunnels. The ventilation systems run constantly, even during low traffic periods, to ensure there are zero portal emissions of air pollutants from the tunnels.
As the vehicle fleet electrifies, tailpipe emissions will decline and air quality in tunnels will improve. This could enable reduced demands on ventilation systems without compromising air quality. However, the regulatory conditions governing toll road use do not account for electrification of the fleet. Reviewing these arrangements and shifting to an approach based on maintaining air quality outcomes could enable significant reductions in the demands of road tunnels on the energy grid as the uptake of low- and zero-emission vehicles increases.[84]
Harnessing ESG investment as a driver of change
"We all know the end game here and whether or not governments are laggards is irrelevant. People want to invest in assets that reflect a decarbonised future and that's where they will land."
– Institutional investor, 2021 Australian Infrastructure Investment Report
The emissions generated by existing infrastructure have come under increasing scrutiny over recent years. Investors are increasingly looking beyond financial and economic value in assets to understand their ESG credentials, with carbon profiles and scope for decarbonisation as key considerations.
This forms part of a broader, rapid shift towards ESG as a core driver of investment decisions across greenfield and brownfield assets. This is happening at pace, with 93 per cent of investors surveyed by Infrastructure Partnerships Australia indicating ESG has grown in importance in the sector over the past two years.[87] Investors have sharpened their focus on the underlying credentials of assets and increased their focus on whole-of-life outcomes, including end-to-end decarbonisation.
As projects are developed, aligning private capital with long-term project outcomes can bring a greater focus on whole-of-life emissions and resilience to climate risk – with an incentive to innovate through project design. For existing assets, ESG-focused investors can give asset operators licence to invest in measures to minimise Scope One, Two and Three emissions. And as assets reach the end of their useful lives, there remains an incentive for investors to look for ways to renew, reuse or recycle components and materials.
A burgeoning pool of capital is available for projects with strong ESG credentials as investors look to adjust their portfolios in response to net zero policies and mitigate their climate risk profile. Australia is well-placed to tap into this finance in order to drive investment in projects and technologies that will move the needle in decarbonising the sector.
However, almost three-quarters of investors surveyed have said uncertainty in Australia's policy and regulatory settings limits their willingness to invest.[88] This is particularly evident in decarbonisation, where political disunity and a lack of national coordination has been noted by many investors. Australian governments need to do more to pave the way for investments in zero-emission infrastructure initiatives and provide greater certainty to investors of a politically neutral, solid commitment to decarbonisation.
The final, essential step in decarbonising Australia's infrastructure is to ensure that responsible asset ownership is encouraged in both private and public realms. Responsible owners who manage fossil fuel-emitting assets that are focused on a transition pathway should be encouraged, not demonised. If the imperative is to get to net zero by 2050, a truly poor outcome would be a responsible asset owner divesting a carbon-intensive asset to an irresponsible one. Simply divesting high-emitting assets to investors with weaker ESG targets will not move Australia closer to net zero. Federal and state governments need to actively work with the private sector to encourage and incentivise investors to define a transition pathway for existing assets, instead of selling them off.

Recommendations to decarbonise infrastructure construction, operation, and waste
Change barrier
Actions required
What needs to change
Procurement is underutilised as a tool for incentivising innovation in design and construction to drive decarbonisation across asset lifecycles.
Change barrier
Actions required
Policy Readiness
Regulatory Readiness
Commercial Readiness
Governments need to determine the assets they want to buy (being lower-carbon infrastructure), in line with their macro commitments (net zero emissions by 2050), and set these as clear outcomes sought in procurement processes, letting the private sector compete for this lower-carbon work.
---
Policy Readiness
Technology Readiness
Public procurement agencies should seek and support bids which use of digital design and planning tools to test new methods, optimise the efficiency of construction and the whole-of-life emissions of assets, as well as bids which incorporate lower-carbon materials and products in construction.
---
Policy Readiness
Public sector institutions need to adopt new risk appetites, agreeing to innovative solutions that will reduce emissions embedded in the projects they sign off on.
---
What needs to change
Regulation of existing assets may inhibit owners and operators from implementing improvements to reduce emissions through technology, construction, or pricing solutions.
Change barrier
Actions required
Regulatory Readiness
Regulators should provide an avenue for asset owners and operators to propose measures that would reduce emissions, provide pricing incentivises for more efficient customers, or prepare for use of networks by lower-emission customers.
---
Regulatory Readiness
Asset regulation should focus on outcomes in relation to emissions and energy use, rather than restrictive measures that are prone to being made obsolete through technological change or may create perverse incentives for inaction.
---
What needs to change
Emissions data for construction, operation and waste lacks detail, clarity, and reliability, including assessment of supply chain and material-related emissions.
Change barrier
Actions required
Regulatory Readiness
Governments should work with industry to develop agreed reporting guidelines for calculating emissions from infrastructure construction, operation and waste activities, and report quarterly or biannually, tracking progress against long-term targets and commitments.
---
Regulatory Readiness
The Federal Government should introduce reporting requirements on Scope Three emissions under the National Greenhouse and Energy Reporting Scheme to increase visibility of emissions generated through the operation and use of infrastructure and track performance over time.
---
What needs to change
Australia's construction standards do not sufficiently integrate or promote sustainability and decreased emissions – or address embedded emissions across the construction supply chain.
Change barrier
Actions required
Regulatory Readiness
Technology Readiness
Governments, through National Cabinet, should undertake a review of construction standards to ensure they reflect global best practice and promote the use of more sustainable, lower-emission methods and materials. These reforms should allow for innovation and piloting new techniques and materials, with a focus on the integration of reused or recycled materials.
---
Policy Readiness
Governments must ensure that policy and regulatory reform is accompanied by a transformation in risk-adverse practices within public sector institutions, who need to adopt risk-friendly appetites towards projects proposing innovative low-carbon solutions.
---
What needs to change
Australia's regulations provide barriers to the development of infrastructure technologies and facilities that have proven successful in reducing emissions in other parts of the world.
Change barrier
Actions required
Regulatory Readiness
State and territory governments should review and update regulatory and planning frameworks to remove barriers to the development of technologies and facilities that can reduce emissions, are supported by strong evidence, and provide clear guidance to their respective planning and environmental protection agencies. This includes providing clear guidance and planning arrangements in relation to how and where these facilities can be developed.
---
Regulatory Readiness
Where new technologies and facilities are introduced in Australia and best practice standards for the operation exist, these should be adopted and applied through nationally consistent regulation, unless there is legitimate cause for variation.
---
Commercial Readiness
State, territory, and local governments should support the development of energy-from-waste facilities by providing nationally consistent regulations for feedstock, and supporting the development of a market for byproducts.
---
What needs to change
Private investment in infrastructure is underutilised as a driver of decarbonisation, and Australia risks missing out on access to ESG-focused global capital unless it sharpens its focus on providing a solid, politically-neutral commitment to achieving net zero emission infrastructure.
Change barrier
Actions required
Policy Readiness
Governments should look to tap into the global capital available to finance decarbonisation by providing greater confidence to investors about Australia's longterm commitments and transition strategies. Public procurement agencies should support this by routinely considering whether there is a role for private finance to accelerate investment in zero-emission initiatives, unlock innovation and support a greater focus on whole-of-life outcomes.
---
Regulatory Readiness
Infrastructure investors should integrate ESG factors within their investment and asset management frameworks.
---
Policy Readiness
Regulatory Readiness
Federal and state governments need to actively work with the private sector to encourage and incentivise investors to define a transition pathway for existing assets, instead of selling them off.
---
1. Energy is the first frontier of Australia's decarbonisation journey
The path to decarbonising Australia's energy system has been clear for many years: a renewables-dominated electricity system, backed by a diverse mix of storage technologies, and declining reliance on fossil fuels for energy in other parts of the economy. A low-carbon energy system is vital for a low-carbon Australia, and the sooner energy decarbonises, the easier Australia's transition to net zero will be – but this must happen in an orderly fashion.
The good news is that we have the tools for the job and we know how to do it. Industry has been driving the transition at pace over recent years, and Australia has been installing wind and solar resources at a per capita rate ten times quicker than the world average. This has been driven by rapidly changing economics, with wind and solar having clearly surpassed fossil fuel-fired generators as the least cost sources of new supply. Energy projects have been added to the Australia New Zealand Infrastructure Pipeline (ANZIP) at record pace over recent years, with 100 renewable energy projects with an estimated total cost of $254 billion now under development or construction across Australia. The recent announcements of early coal plant closures for Liddell in 2023, Eraring in 2025, and Yallourn in 2028, are real-time examples of new low-cost renewables forcing out higher cost legacy fossil fuel generation.
The major challenge is completing this transition at least cost and with no disruption for energy consumers. This is where governments can do more. While state and territory governments are pushing forward with their own energy transition priorities and projects, and institutions, including the Energy Security Board and the Australian Energy Market Operator, are providing guidance, the absence of Federal coordination and leadership is the equivalent of boxing with one arm tied behind our back.
2. Emissions from the movement of people and goods have been rising, but transformation is around the corner
Despite improvements in vehicle efficiency over recent decades, Australia's transport emissions have risen by 48.8 per cent against 1990 levels. But change is on the horizon, with the commercialisation of technologies that will underpin decarbonisation of public transport and light vehicles – of which the latter is consumer-led. Freight decarbonisation is on a slower trajectory, but there are clear steps governments and industry can take now to accelerate the change required.
In contrast to the gains made in energy, pre-pandemic transport emissions rose steadily from 9.7 per cent in 1990 to 19 per cent of Australia's national total in 2019. There was a brief dip during 2020, but transport emissions have bounced back to make up 18.1 per cent of the national total last year. Actual emissions are likely much higher as well, given emissions from international aviation and shipping are excluded from these totals.
This upward trend reflects some of the challenges we face as a nation – vast distances between cities, production regions and markets, as well as a growing population with changing needs. But emerging technologies will turn this trend on its head. This is particularly true for light vehicles, which are on the cusp of a major transformation. Uptake of hybrid- and battery-electric vehicles is growing rapidly as their prices fall relative to internal combustion engine vehicles. The trajectory towards a low- to zero-emission light vehicle fleet is now all but certain.
For more information
please contact
Mollie Matich
Director, Policy and Research
Infrastructure Partnerships Australia
[email protected]
Jon Frazer
Director, Policy and Research
Infrastructure Partnerships Australia
[email protected]
For media enquiries contact:
Michael Player
Director, Communications and Engagement
Infrastructure Partnerships Australia
[email protected]