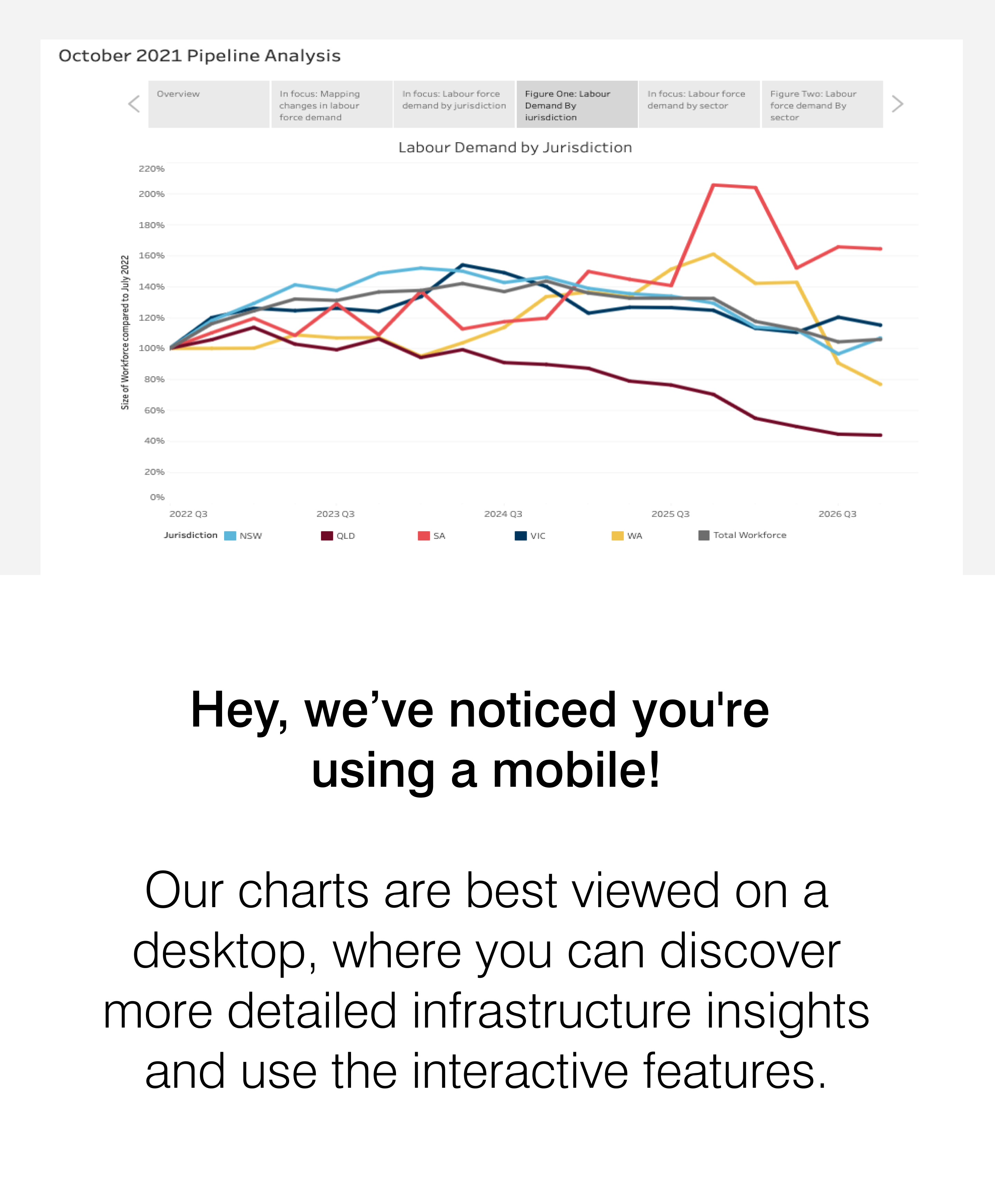 If the chart does not load within 10 seconds please refresh your page. If that fails please reopen the link in a new tab.
Latest update: 16/11/21
This interactive story provides a summary of the analysis provided in our October 2021 Pipeline Report. The Pipeline Report is a free monthly publication, produces by Infrastructure Partnerships Australia, sent directly to the inboxes of our subscribers, and provides detailed market analysis and insights across the infrastructure pipeline in Australia and New Zealand.