At Infrastructure Partnerships Australia we want to help you navigate the details delivered in the 2020-21 Federal and state Budgets. Prepared by our in-house team of policy specialists, our detailed analysis covers all the major announcements.
---

FEDERAL BUDGET 2020-21
06 October 2020

Federal Treasurer Josh Frydenberg handed down one of the most important Budgets of the modern era, laying out a plan to support Australia's recovery from the COVID-19 pandemic. Infrastructure will play a major role in this recovery, with a dramatic increase in investment – particularly in land transport infrastructure – set to underpin stimulus efforts.
These record levels of spending will be enabled by historically high levels of borrowing, with a deficit of $213.7 billion projected for FY2020-21, and net debt to reach a staggering $966 billion in FY2023-2024. This is a stark shift in fiscal position since the Morrison Government's last Budget in April 2019, which projected a surplus for FY2019-20.
 Click on image for high resolution
Source: Infrastructure Partnerships Australia
WA BUDGET 2020-21
09 October 2020

The Government of Western Australian handed down its delayed 2020-21 Budget. Much of the Budget is centred on the WA Recovery Plan – announced over recent months – which outlines the government's stimulus efforts in response to COVID-19.
There are few major infrastructure announcements in this year's Budget, but continued investment in METRONET projects headlines spending over the forward estimates. $1.9 billion in new funding allocated for the program in this Budget brings the total spend on METRONET projects to $5.7 billion over the next four years.
See analysis of WA infrastructure spending in the 2020-21 Budget illustrated below. 
WA Government spending on infrastructure (LHS) as a proportion of General Government Expenditure (RHS)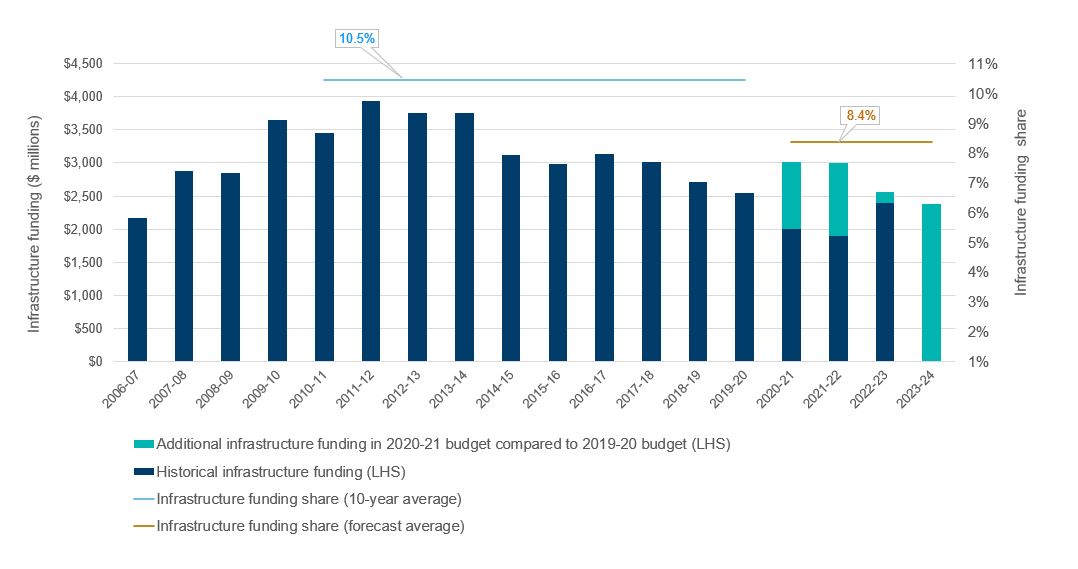 Click on image for high resolution
Source: Infrastructure Partnerships Australia 
---
Members – sign up to our Members Portal for more details
Read: Special Edition Budget Reports
Infrastructure Partnerships Australia, on behalf of the sector, is pleased to provide in-depth Special Edition Budget Reports to our members via the Infrastructure Report Archive.
Watch: Budget summaries on InfraFlix
Watch short videos of our CEO Adrian Dwyer summarising the key things you need to know on InfraFlix, our on demand streaming platform.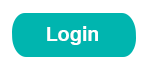 ---
Research: Budget Monitor 
Infrastructure Partnerships Australia's Australian Infrastructure Budget Monitor measures infrastructure funding commitments by jurisdictions for the budget year and forward estimates. This report collates information from the latest budget papers from federal, state and territory governments to provide insights into their infrastructure investment programs beyond the headline figures.
Australian Infrastructure Budget Monitor 2019-20
---
Follow us on