Budget Hub 2022
Find all you need to know aboout the latest Budget papers from Federal, State and Territory Governments. We provide insights into their infrastructure investment programs beyond the headline figures.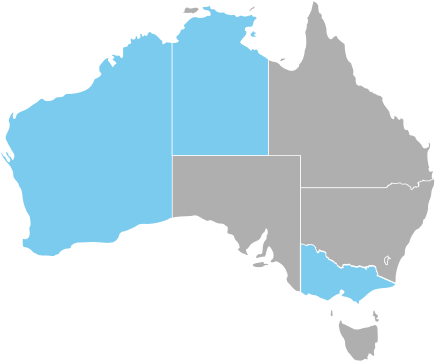 19/05/22
New Zealand Budget
26/05/22
Tasmania Budget
01/06/22 TBC
Australian Capital Territory Budget
21/06/22
New South Wales Budget
21/06/22
Queensland Budget
TBC
South Australia Budget

29/03/22
Federal Budget
OVERVIEW
Treasurer Josh Frydenberg has handed down the Federal Government's pre-election Budget. For a third year running, the Federal Budget has delivered another significant increase in infrastructure funding, with a strong focus on passenger and freight rail connections in NSW, Queensland, and Victoria. Despite the scale of spending, the FY2022-23 Budget includes few surprises, with the bulk of funding for infrastructure projects announced ahead of the Budget lock-up.
The Federal Budget delivers welcome commitments to faster rail, including $1.6 billion for the Brisbane to Sunshine Coast rail connection and $1.1 billion for Kuraby to Beenleigh rail improvements in Queensland. In addition, $1 billion has been allocated to the Sydney to Newcastle faster rail upgrade.
In another welcome move, the Federal Budget allocates $3.1 billion to deliver the Melbourne Intermodal Terminal Package. According to Federal Treasury officials, as part of this commitment $1.9 billion in equity will be injected into the Government's newly created National Intermodal Company, which includes $1.2 billion for the Beveridge Interstate Freight Terminal and $740 million for the Western Interstate Freight Terminal. In other headline commitments, $2.3 billion has been allocated to the North-South Corridor – Torrens to Darlington – Stage Two in Adelaide, finalising the funding envelope for the $9.9 billion project.
Beyond transport, the Federal Government will provide $6.9 billion over 12 years from 2021-22 for water infrastructure projects, including $5.4 billion for Hells Gate Dam, which has little to no proper planning and does not have a completed business case.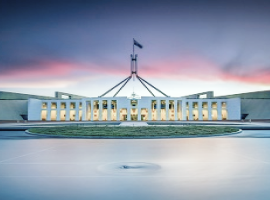 MEMBER EXCLUSIVE
Federal Budget Report
5 Articles | 2,404 Words
General Government
Infrastructure Expenditure
Video Snapshot
Media Release
---
2022-23 Federal Election Budget delivers the good, the bad, and the ugly on infrastructure

03/05/22
Victorian Budget
OVERVIEW
The 2022-23 Victorian Budget continues the State's investment in a major pipeline of projects, with $85.3 billion in general government spending on infrastructure over the next four years. The Budget includes few new major commitments, with the majority of funding flowing to projects which have previously been announced or under delivery, including the West Gate Tunnel, North East Link,Suburban Rail Loop and Level Crossing Removal Project.
The Budget includes a strong focus on social infrastructure. This includes an additional $2.9 billion over four years in capital spending on health infrastructure, including a commitment to build the $1 billion New Melton Hospital and up to $525 million for the Barwon Women's and Children's Hospital – though much of this spending is likely to come beyond the forward estimates. The Budget also includes $1.6 billion in additional funding to build and upgrade schools.
Acknowledging the challenges of a heated infrastructure market, the four-year allocation for infrastructure has been reprofiled. The 2022-23 Budget delivers a $4.9 billion reduction in infrastructure funding from the record levels set in last year's Budget. This is compounded by a $5.3 billion or 22 per cent underspend on the planned outlay in this financial year. It will be essential for the Victorian Government to work closely with industry to ensure the next four years of pipeline is delivered in line with this year's Budget's allocations.

MEMBER EXCLUSIVE
Victorian Budget Report
3 Articles | 2,187 Words
Victorian General Government
Infrastructure Expenditure
Video Snapshot
Media Release
---
Victoria maintains strong infrastructure spend in the face of growing pressures

10/05/22
Northern Territory Budget
OVERVIEW
The Northern Territory (NT) Government released its 2022-23 Budget this week, allocating $4.1 billion in general government infrastructure expenditure over the next four years, including $1.1 billion in FY2022-23. The projected spend represents a $315 million reduction in forecasted expenditure in the 2021-22 NT Budget. Regardless, the 13.8 per cent share of total government expenditure apportioned for infrastructure over the next four years remains higher than the 10-year average of 12.8 per cent – representing a $287 million boost over the long-term trend. The Territory's fiscal position is also improving, with the net operating balance forecast to return to surplus in FY2024-25.

The NT's capital program includes a continued focus on transport, comprising 50 per cent of committed infrastructure expenditure. Investments in housing and community assets account for 27 per cent of infrastructure spending, with other social infrastructure sectors making up 11 per cent. The geographic breakdown of total budgeted infrastructure funding sees 60 per cent allocated to regional and remote projects, including $690 million over four years to build and refurbish remote Aboriginal housing.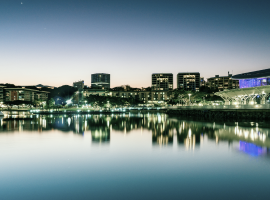 MEMBER EXCLUSIVE
Northern Territory Budget Article
1 Article | 714 Words

12/05/22
Western Australia Budget
OVERVIEW
The Government of Western Australia handed down its 2022-23 Budget, allocating $14.9 billion in general government expenditure to infrastructure spending over the next four years, including $3.6 billion in FY2022-23. This represents a $1.8 billion, or 14 per cent, jump in funding compared to last year's four-year projection and equates to 9.9 per cent of general government expenditure over the next four years. Included in the Budget is the WA Government's announcement of a $60 million Clean Energy Car Fund, coupled with the introduction of a distance-based road user charge for zero and low-emissions vehicles, commencing on 1 July 2027. Further details are outlined separately in this week's Infrastructure Report.

Despite this budget delivering an infrastructure funding share of 9.9 per cent of general government expenditure, above the 10-year average of 9.5 per cent – the first time this has occurred in over a decade – WA is still apportioning significantly less to infrastructure than other states. With a budget surplus of $5.7 billion and notwithstanding the current climate of materials and labour supply constraints, the WA Government has an opportunity to considerably increase its infrastructure funding levels. By doing so, WA would be able to catch up with other major states who have made greater investments in infrastructure while improving service delivery to taxpayers across a range of economic and social infrastructure.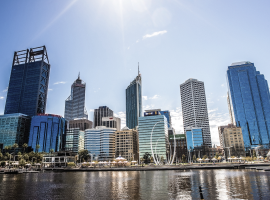 MEMBER EXCLUSIVE
Western Australia Budget Article
1 Article | 1,288 Words
Media Release
---
WA joins the pack with sensible zero emission transport and road user charging reform

19/05/22
New Zealand Budget

26/05/22
Tasmanian Budget
For more information
please contact
Mollie Matich
Director, Policy and Research
Infrastructure
Partnerships Australia
[email protected]
Jack Bateman
Senior Policy Analyst | ANZIP Lead
Infrastructure
Partnerships Australia
[email protected]
For media enquiries contact:
Michael Player
Director, Communications and Engagement
Infrastructure
Partnerships Australia
[email protected]