2021-22 Australian
Infrastructure Budget Monitor
The 2021-22 Budgets delivered by Australia's Federal, State and Territory Governments have set yet another high watermark.

Overview
Infrastructure Partnerships Australia's Australian Infrastructure Budget Monitor measures infrastructure funding commitments by jurisdictions for the current Budget year and forward estimates (FY2021-22 to FY2024-25).
This report collates information from the latest Budget papers from Federal, State and Territory Governments to provide insights into their infrastructure investment programs beyond the headline figures. The purpose of the Budget Monitor is to inform the community, industry and researchers about historical and projected public infrastructure investment in Australia.
It allows readers to compare and evaluate the commitments by governments to building infrastructure. This is especially important as all governments face the unifying challenge of navigating from heavily disrupted economic activity in the past 20 months, into the rebuilding task ahead in the medium to long term.
Message from the CEO
As the effects of the pandemic continued to bring widespread economic and social impacts, the 2021-22 Budget season saw governments once again deploy infrastructure investment as a stimulus lever to boost aggregate demand and support employment in the economy. The 2021-22 Budgets delivered by Australia's federal, state and territory governments have set another high watermark for infrastructure spending nationally and in many jurisdictions individually. In total, $248.0 billion was allocated in general government sector infrastructure funding over the four years to FY2024-25. This is $22.6 billion – or 10 per cent – higher than in the previous year's Budgets.
Once again, Victoria and NSW dominate the pipeline, with the two states combining for $175.8 billion in infrastructure funding over four years – over 70 per cent of the national total.
For the first time, Victoria has taken top spot in the rankings. Despite NSW increasing its total infrastructure spend, the increase by the Victorian Government of $21.2 billion on the allocation in its previous Budget saw the state emerge triumphant in this year's Budget Monitor. With a total of $90.2 billion allocated to capital works over the period to FY2024-25, this means almost one in every four dollars of the Victorian Government's general government expenditure is being directed toward infrastructure investment.
Despite the importance of the commitments by all governments to supporting Australia's productivity and quality of life, these Budget announcements are only the first step. Delivery of a pipeline of this scale comes with major challenges, as the sector must redouble its efforts to build additional capacity and expertise, and work closely with governments to move projects from concept to completion.
Value-for-money will need to be a sustained point of focus for all market participants throughout delivery of these infrastructure commitments. Reforms such as extending infrastructure specific skilled migrant visas to better align with project timelines and increasing supply chain resilience are just some examples of actions that can be taken to find the best price for the intersection of supply and demand.
The good news is the sector is up for the challenge, motivated by the opportunity to support the Australian economy through the pandemic and leave a legacy of productive infrastructure for future generations.
We hope you find the 2021-22 Australian Infrastructure Budget Monitor useful. If you are interested in learning more about the infrastructure pipeline in Australia you can find more information on our Australia and New Zealand Infrastructure Pipeline (ANZIP) and subscribe to our monthly Pipeline Reports. More detailed analysis of each jurisdiction's Budget is available exclusively for Infrastructure Partnerships Australia members.
Adrian Dwyer
Chief Executive Officer
Overview
2021-22 Australian Infrastructure Funding League Table, ranked by share of Budget expenditure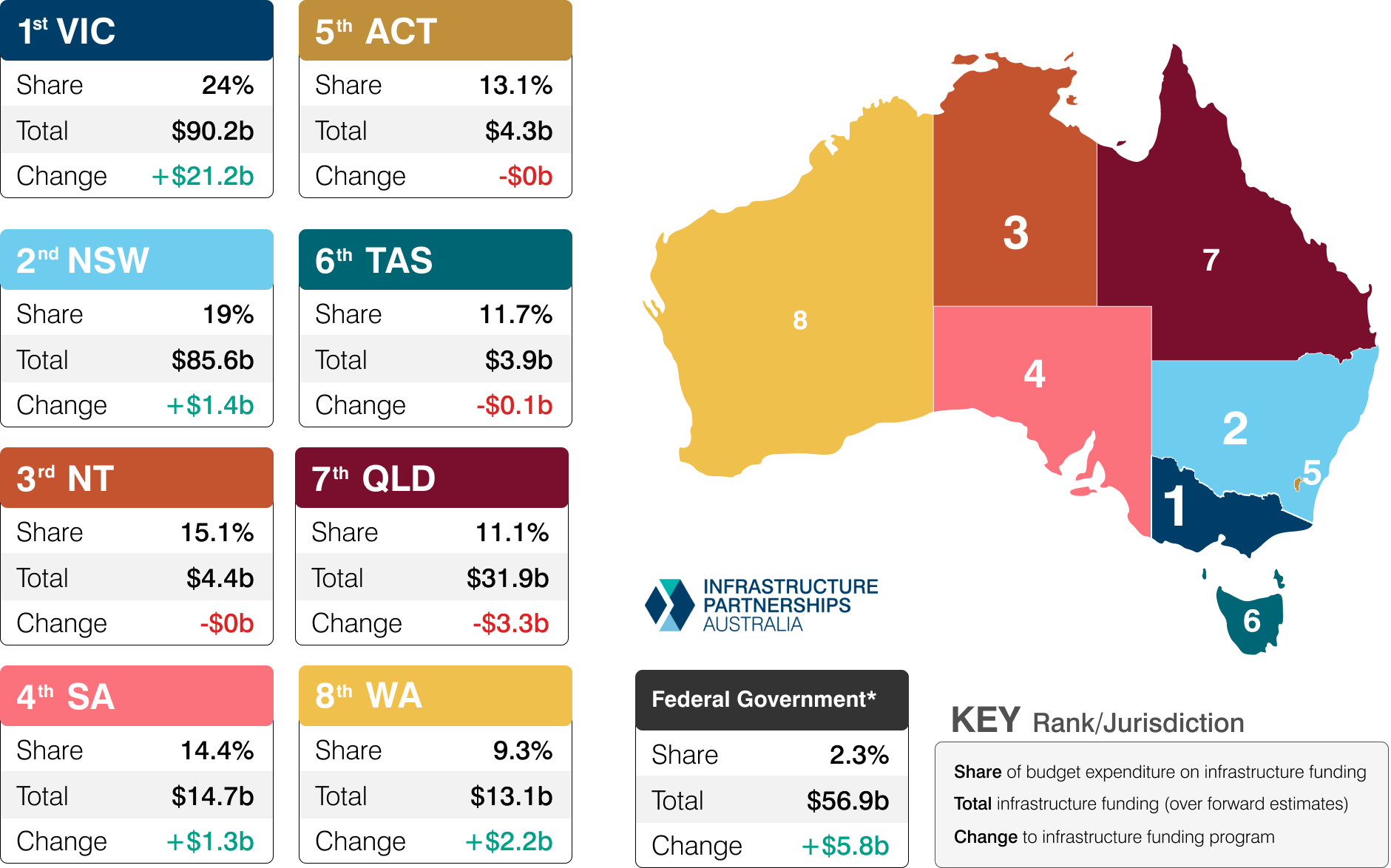 *The Federal Government primarily funds state infrastructure projects. As such it is not formally included in the rankings. We include it in the report to provide a comprehensive view of funding commitments.
Source: Infrastructure Partnerships Australia calculations, based on 2021-22 and 2020-21 Budgets.
Key insights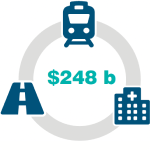 A total of $248 billion in general government funding has been allocated for infrastructure over the four years to FY2024-25 – a ten per cent increase over last year's allocations.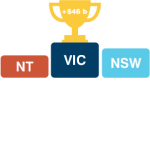 Despite year-on-year growth in the NSW pipeline, Victoria has moved to the top of the rankings for the first time. The Victorian Government will spend almost one in four dollars on infrastructure over four years, and $46 billion more than the state has spent on average over the past 10 years.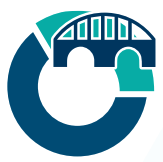 Infrastructure continues to be a major focus for governments, with the increase in infrastructure spending accounting for almost a third of the increase in total general government expenditure across the states and territories.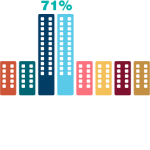 Victoria and New South Wales continue to dominate the pipeline of committed funding, accounting for 71 per cent of total general government sector infrastructure spending over four years.

Infrastructure took centre stage in governments' 2021-22 Budgets, with record levels of spending
The high watermark of infrastructure spending set in last year's Budgets has risen even higher this year, with a total of $248 billion in general government sector spending allocated for infrastructure over the four years to FY2024-25. This is an increase of $22.6 billion – or ten per cent – compared to the planned spending in last year's Budgets. While not included in the rankings, the Federal Government has again raised its infrastructure funding substantially – allocating nearly $57 billion in general government expenditure to infrastructure projects across the country. However, this remains lower than each of NSW and Victorian infrastructure spend. The inside of Figure 1 shows each state and territory's allocation of federal funding, while the outer ring breaks down each jurisdiction's funding by infrastructure asset class.
Jurisdiction rankings
A significant increase in the infrastructure spend in Victoria sees the state claim first place in the Budget Monitor rankings for the first time. Despite increasing its total infrastructure spend over last year's Budget, with more than $85 billion in funding allocated over four years, New South Wales slips to second place. Almost a quarter of Victoria's general government sector expenditure is allocated to infrastructure capital works – five percentage points higher than New South Wales's infrastructure funding share.
The concentration of infrastructure investment in Victoria and New South Wales has only intensified in this year's Budgets. Together, the top two states account for 71 per cent of the total infrastructure spend nationally.
Northern Territory has held onto third place in the rankings, with just over 15 per cent allocated for infrastructure over four years. South Australia has also retained fourth position, increasing its four-year share of total spending on infrastructure to 14 per cent. The Australian Capital Territory makes a re-entry to the Budget Monitor at fifth place, with 13 per cent allocated to infrastructure, and Tasmania now ranks in sixth place at 12 per cent.
Having dropped three places in last year's Budget Monitor, the largest proportionate and total decrease in infrastructure spending sees Queensland slip further down the rankings to seventh place. While the Western Australian Budget increased funding on infrastructure by 20 per cent – or over $2 billion – compared to last year, the state remains in last place in the rankings for the fifth consecutive year.
Victoria achieved an impressive 31 per cent increase in its total infrastructure funding over four years, even as the size of the state's total general government sector funding decreased by two per cent. Western Australia sees the next largest proportionate increase at 20 per cent, but the state's funding as a share of general government expenditure remains last of all jurisdictions. Queensland sees a nine per cent proportionate decrease in general government infrastructure funding over four years – the steepest drop for any jurisdiction.
Figure 1: 2021-22 Federal Budget infrastructure allocations by jurisdiction and asset class
Source: Infrastructure Partnerships Australia analysis based on 2021-22 Federal Budget
Analysis of per capita infrastructure spending highlights disparities between jurisdictions
Most states and territories have maintained their per capita infrastructure spend at a level comparable to last year's Budgets (see Figure 2). The significant exception – Victoria – has lifted its infrastructure funding by over $3,000 per Victorian to $13,600 over four years. Unsurprisingly given its scale and relatively small population, the NT Government tops the per capita spending, with $17,700 per person on infrastructure budgeted over four years – 3.6 times as much as Western Australia. The national average per capita spend for 2021-22 Budgets is $ 9,650.
Figure 2: Per capita infrastructure funding by state and territory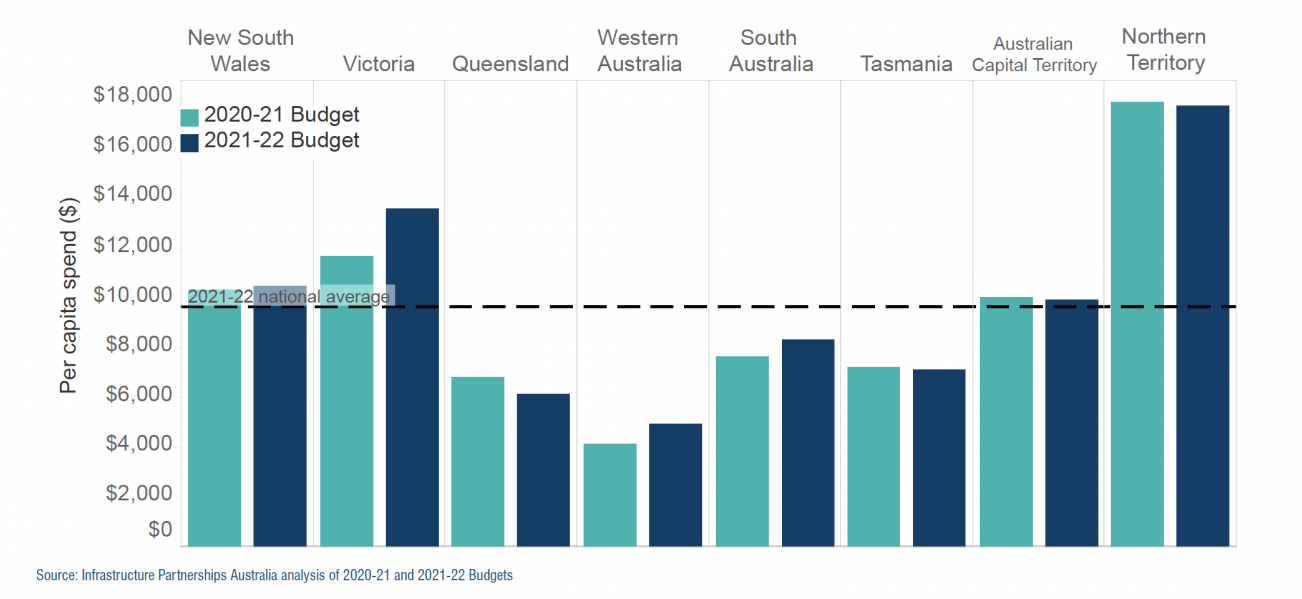 Source: Infrastructure Partnerships Australia analysis based on 2021-22 Federal Budget
For more information
please contact
Mollie Matich
Director, Policy and Research
Infrastructure Partnerships Australia
Jack Bateman
Senior Policy Analyst | ANZIP Lead
Infrastructure Partnerships Australia