Annual Infrastructure Oration & National Infrastructure Awards
Infrastructure Partnerships Australia is proud to host the Annual Infrastructure Oration and National Infrastructure Awards. This prestigious dinner brings together Australia's leading stakeholders from across the industry to hear a keynote address provided by a respected orator as well as recognise the achievements of significant infrastructure across Australia and New Zealand.
The Annual Infrastructure Oration reflects our determination to provide leadership in the sector, by providing a forum for a senior leader to deliver a keynote address on the challenges, reforms and solutions to improve Australia's infrastructure. Previous orators include, Peter Harris AO, Chairman, Productivity Commission and Professor Gary Banks AO.
Award categories
The National Infrastructure Awards celebrate the success of Australia and New Zealand's infrastructure sectors over the year across eight categories:
•   Advisory Excellence 
•   Contractor Excellence 
•   Financial Excellence
•   Government Partnership Excellence 
•   Operator & Service Provider Excellence 
•   Project of the Year
•   Women's Achievement
•   Smart Infrastructure Project
Nominations for the 2019 National Infrastructure Awards will open late 2018.
For enquiries regarding the Annual 2019 National Infrastructure Awards dinner please email our events team at rsvp@infrastructure.org.au.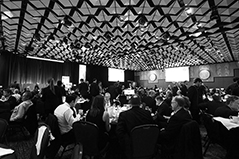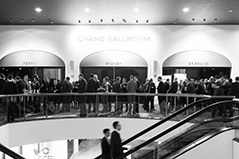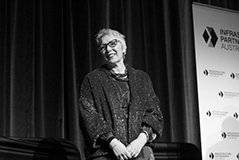 ---
Do you want to get involved?
HOST OR SPONSOR EVENTS
If you are an Infrastructure Partnerships Australia Member and would like to host or sponsor an event, please contact:
Georgia Ellen
Manager, Events & membership
E: georgia.ellen@infrastructure.org.au
MEMBERSHIP
If you are interested in finding out more about our membership and annual events programme, please contact us at: