Annual Infrastructure Oration & National Infrastructure Awards
Infrastructure Partnerships Australia is proud to host the Annual Infrastructure Oration and National Infrastructure Awards. This prestigious dinner brings together Australia's leading stakeholders from across the industry to hear a keynote address provided by a respected orator as well as recognise the achievements of significant infrastructure across Australia and New Zealand.
2019 National Infrastructure Awards
Nominations are now open.
Important dates
Nominations close 5.00pm Friday 25 January 2019.
Nominee's will not be notified of outcomes prior to the awards presentations on Thursday 2 May 2019.
Projects Awards
The projects awards celebrate the success of Australia and New Zealand's infrastructure projects, across eight categories. To qualify, the project must be an Australian or New Zealand project completed (or partially completed) in 2018. The project awards nomination process includes:
Advisory Excellence
Contractor Excellence
Financial Excellence
Government Partnership Excellence
Operator & Service Provider Excellence
Innovation Excellence
People's Choice
Project of the Year
Women's Achievement in Infrastructure Award
The Women's Achievement in Infrastructure Awards recognises the achievement of a woman who has made a significant contribution to a project or transaction completed in 2018, had an important role in developing policy or research, or demonstrated exceptional management or leadership skills.
Future Infrastructure Leader of the Year Award
The Future Infrastructure Leader of the Year Award recognises a person under the age of 35, who has shown an outstanding contribution to the infrastructure sector.
Things to keep in mind…
Save your nomination as you go and return to it at another time. Select "Save and Continue Later" at the bottom right of your screen to be sent an email with a unique link to be able to come back to your nomination
Bullet points and other forms of summarising are encouraged, we are not expecting an essay
Large images of your project can be submitted via email: awards@infrastructure.org.au

If you have any questions, contact us at awards@infrastructure.org.au or 02 9152 6000.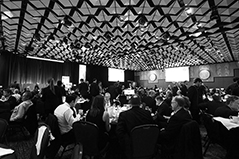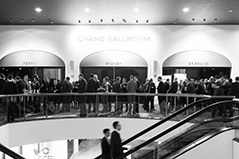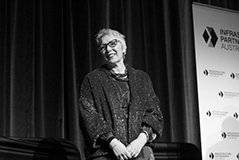 ---
Do you want to get involved?
HOST OR SPONSOR EVENTS
If you are an Infrastructure Partnerships Australia Member and would like to host or sponsor an event, please contact:
Georgia Ellen

Senior Manager, Events and Membership
E: georgia.ellen@infrastructure.org.au
MEMBERSHIP
If you are interested in finding out more about our membership and annual events programme, please contact us at: